Myzone - take control!
A member's experience:


It's super easy to use!
"Simply connect the module onto the red belt, moisten the black contacts and put it on!  I also pair it to my phone so I can keep a closer eye on how I am doing in real time via the app."
You can join challenges with other users!
"If you are competitive this is the perfect way to motivate yourself!  If you want to be at the top of the leader board then you just need to earn more points than anyone else.  I find setting a daily target of points you want to earn is great as they quickly add up throughout the month."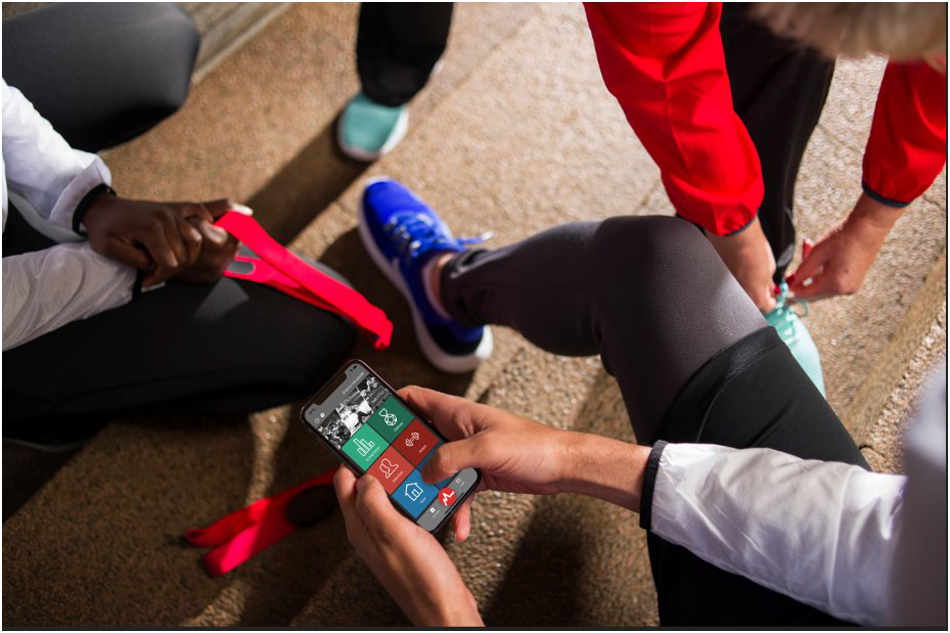 Level up
"You will progress through the status rankings if you can keep up your monthly goals throughout the year! I find this is a great way to keep on top of long term goals."


Motivate yourself!
"Regularly check your effort levels during a workout.  I like to keep checking my effort levels using the in-Club screens and the app on my phone to make sure I earn as many points as I can during a workout. It's perfect for recovery periods too!  When you see your heart rate drop whilst recovering, you know exactly when to pick up the pace again."


Motivate your friends & make it fun!
"You can connect with other Myzone users and seeing a snapshot of each other's workouts adds to the experience! If you want to share your progress, this is the perfect way to do it.  Every workout is automatically updated within your group, enabling you to like and comment on each other's performance."




Win a month's membership free!
Join now through our secure online portal and we will enter your details into a free draw to win a month's membership of Marina Health & Leisure. There has never been a better time to join!


Membership - discover more options
This offer not right for you?  Marina Health & Leisure offers a variety of membership options including weekend access to Kings Premier Health Club.  Whether you love Personal Training or just chilling out in the spa after work – let us know what you need and we can advise which of our membership packages would work best for you.


Book a free visit to Marina
There's nothing like seeing the Club's facilities for yourself.  Contact us for a no obligation tour of the facilities at Marina Health & Leisure – we would love to see you.