Our court facility in St Peter Port serves up the perfect tennis experience.
Whether you are trying tennis for the first time, or you are already a king or queen of the court, you will feel right at home at Marina Health & Leisure. We have the only rooftop tennis court in Guernsey, it's available to members all year round FREE of charge and is surrounded by a beautiful seated garden area.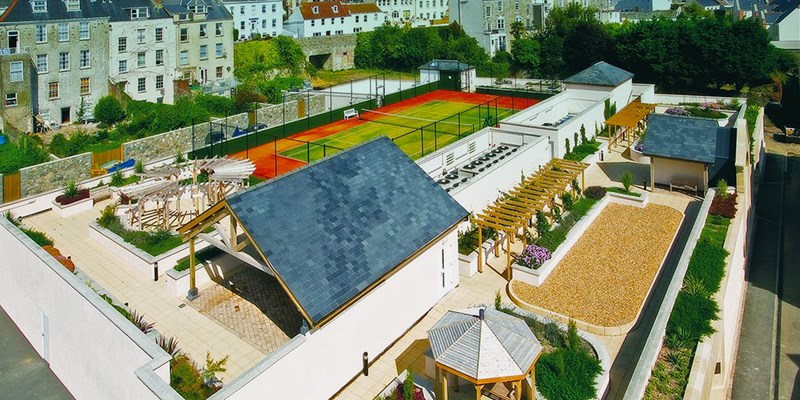 Besides giving you a high level cardio workout, tennis helps with upper and lower body strength, it's enjoyed by people of all ages and fitness levels and doesn't require a lot of equipment.  Racquets and balls can also be borrowed directly from the Club.
Booking for our all-weather court is essential and can be made quickly and easily by going to our App, just select Marina as your home Club.  You can also book via email: info@marina.gg or by calling the Club on 01481 721818.