Now you can literally access Marina in your pocket!  We have our own App, with a dedicated Club page.  The App is compatible with Apple and Android operating systems and is the easy and convenient way to get the most out of your Marina membership at the touch of a button.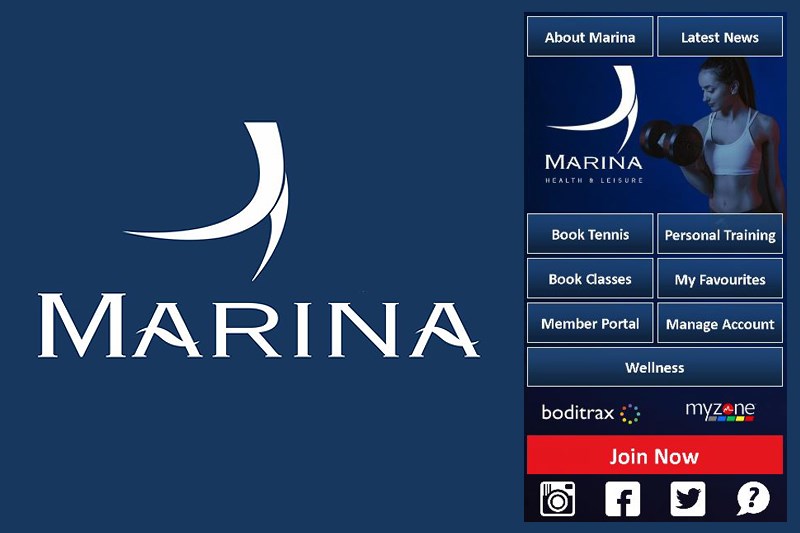 Features include:
Make a tennis court booking
Book in for AquaFit
Book Classes at Kings which are available to Marina members under the Club access agreement
Select 'favourite' bookings, to speed up future requests
Receive email notifications when space becomes available in a class or facility that you are on the waiting list for
Manage your bookings
Share your bookings and activities via social media, should you so wish
Link in to your accounts on other apps, including Myzone and Boditrax
Download links
Click here to download the Marina Health & Leisure app from Apple App Store or Android App Store.



FAQs
How do I log into the Marina mobile app?
To log in to the mobile app, you need to use the same login details you use for the Members Area on our website. Enter your email address and password and click 'Log in'. 
If you haven't registered for the Members Area, it's quick and simple to do – click here for more information.

What mobile devices is the app available on?
The app is compatible with both Apple and Android operating systems.

What do I do if I have forgotten my password?
If you have forgotten your password, simply click here to reset it. Enter your email address into the field and click 'Reset my password'. You'll then be sent an email containing a link to a page where you can set a new password.

Where do I send feedback to?
If you have any feedback about the Marina app, please send it to our team at info@marina.gg.