Luc Mansell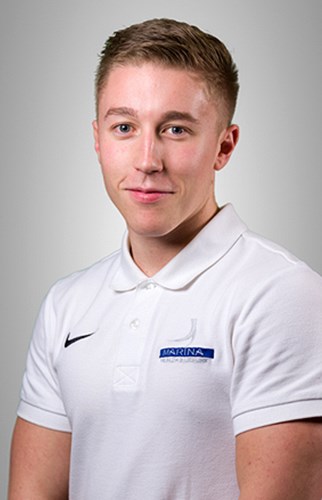 Club Manager and Personal Trainer
Luc is our Club Manager and has been a part of the team since 2015.  A familiar face to many of our members, he also runs our Bootcamp classes and has a number of individual clients who he provides Personal Training programmes for.
Luc says Marina is a really special Club with a lovely community of members.  He considers the atmosphere second to none, which makes his job thoroughly enjoyable – even when it is pitch black and miserable at 6am!
He really enjoys being a part of people's fitness journeys and says helping them to succeed is very rewarding.  He believes that in order for an exercise programme to be effective, you have to ensure it is enjoyable, progressive, challenging and well structured. He says variety is the key, changing what you do in the gym regularly in order to keep challenging yourself and keep the programme exciting.
Outside of work he enjoys playing and watching football, and is a massive fan of Manchester United, which means he currently spends a lot of time crying when they lose…


Email: luc.mansell@marina.gg
Phone: 01481 721818