Jane England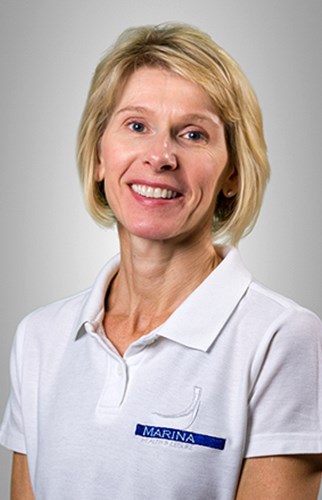 Aqua Fit Instructor
Jane joined the team in 2014 and quickly established a loyal following for her twice weekly AquaFit classes at the Club.  Prior to joining Marina Health & Leisure, she was an aerobics co-ordinator at a busy London club, where she also created her unique aqua programmes.
She says Marina feels like her second family, and describes it as small, friendly and with the most beautiful pool!  However, her real motivator is the people that attend her classes, their enthusiasm, loyalty and above all, passion for AquaFit.
Outside of work she enjoys walking Guernsey's cliffs, sea swimming in the summer and yoga. And says while exercise is not always easy, it's always worth it – especially in the pool!


Email: info@marina.gg
Phone: 01481 721818